How to Make an Offer a Seller Can't Refuse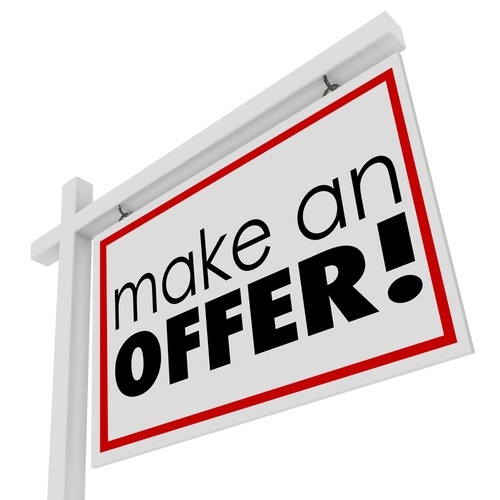 It's finally happened – you found the perfect house in the Prescott area. It has exactly what you are looking for, it's in the right neighborhood, and it's in your price range. All you have to do now is make an offer and start packing, right?
Maybe not.
Unfortunately, you may not be the only potential buyer out there who has their heart set on this house, and your offer may not be the only one a seller has to consider. Here's what you need to know to make sure your offer is the one a seller can't refuse.
Get pre-approved for a mortgage
We've said it before and we'll say it again – if you're serious about buying a home in the Prescott area, it's imperative that you get pre-approved for a mortgage. Many sellers will not even look at an offer that doesn't come with a pre-approval, especially in a competitive market. A pre-approval signals to the seller that you are serious and ready to buy. Do yourself a favor and take care of this necessary step before you even begin looking at homes.
Don't bid too low and respect the seller
It can be difficult to know sometimes if other offers have come in for the same house you are bidding on. While you don't have to offer the listed price, if you do offer a lower price be prepared to explain why. Know what the comps in the neighborhood are as well as any potential repairs that will need to be made to the property. Homeowners often develop attachments to their homes, and may be more likely to sell to a potential buyer who has the same emotional response, as opposed to an argumentative or insulting buyer who bids higher.
Include an escalation clause
Escalation clauses are becoming more popular. Essentially they state that the buyer will agree to increase the offer by a predetermined amount if other offers come in that are higher.
Have deposit money ready
While you may not be in the position to make an all-cash offer, consider having enough money ready to increase the amount of the deposit. It could mean the difference between winning a bidding war – or not. Another possibility is to include a good-faith deposit with your offer, which is a check written for up to three percent of the asking price. Just be sure that you're able to get that deposit back should your deal fall through.
Limit contingencies
If you're selling your current house while you're buying a new one, consider selling first so that the deal is not contingent on its sale. Most sellers prefer not to deal with contingencies, and if there are several offers on the table they'll likely go with the one that has the fewest contingencies.
The bottom line is, if you really want to make sure your offer is the one that stands out, be as prepared as possible. It could mean the difference between moving into your dream home and accepting a compromise.
Compliments of Virtual Results
What Others Are Saying