Lighten Up Dark Spaces Naturally In Prescott Arizona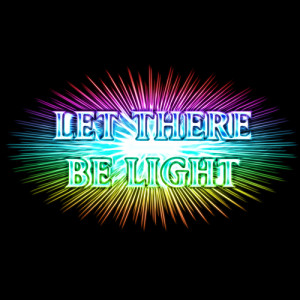 You saved up your money and contacted The Bergamini Group to find your perfect new home here in beautiful Prescott, Arizona. Or you've put you home on the market with The Bergamini Group. The fall months are sneaking up on us and the days are getting shorter which might make you notice that there is less light coming into your house making it feel dark and smaller in size than it is.
Now what do you do? If your selling, you want your home to show bright and open. If it is your new home, fresh and bright allows for you to make your new space complement and reflect your personality and furnishings.
Many older homes, especially those built in warmer climates such as here in the quad city Prescott area, do not have the expanses of glass that newer homes here in Prescott may boast. Some just have tall, narrow windows and other have small windows up near the ceiling. In times past, these smaller windows acted as a conservation measure. Less light into the home means a cooler home and therefore, a lower air conditioning bill. In winter climates, smaller windows translate into less heat loss and lower winter heating bills. Although you may not mind the window design, you desire a more light filled home during these shorter days, so here are some ideas to lighten up your home so that you can enjoy it or to make it the most desirable for your upcoming showings with Prescott realtors.
Use a light hand when decorating
When the goal is to bring more light into a dark space, reflective surfaces are your friends.
Interior paint colors come rated by light reflective value (LRV). The LRV scale goes from zero percent—no reflective value— to 100%, which translates to a completely reflective "white" value. In the real world, neither zero percent (black), or one hundred percent (white) reflectivity exists, but other colors fall in the spectrum between the two extremes. Basic very white wall paint is nearer to 85 percent while softer lighter colors fall into the higher ranges as well.
You may find the LRV code on the back of a paint swatch, or in the "fanbook" that your paint retailer should have. The higher the code value, the more light the color reflects and the brighter your room will seem.
When choosing paint with light reflection in mind, you can maximize the daylight entering your smaller windows with a ceiling paint with a higher LRV, and complementary wall colors with slightly lower values to visually warm up your room.
Use mirrors, glass and metallic surfaces to bounce the existing light around the room. Setting mirrors on opposing walls allows light to reflect into infinity. A mirror at the end of a narrow entryway allows it to appear more spacious and open. Use mirrors to balance walls with off-centered or asymmetric windows.
Adding metallic or glass tiles to a backsplash or shower increases the reflected light in a room. Or, simply add reflective touches to your décor such as silver or brass sconces, metallic frames or crystal vases.
Dark window coverings, furnishings and area rugs absorb light too. When choosing Venetian blinds, pick a light color rather than wood-grain or faux-wood styles. Blinds tilted toward the ceiling reflect light upwards, offering both light and privacy. You may achieve a similar effect with Panama shutters, but remember that the shutter frame may reduce the window opening, therefore diminishing the reflected light.
If you have just purchased your new home and are just wanting to allow more light in, consider skylights and solar tubes to increase your interior light without changing the design of your home, or costly remodels. These allow an amazing amount of light to filter into your home and change the dark space into a room you love to spend time in.
We at The Bergamini Group are here to help you sell your current home or purchase a new home of your dreams. Please give us a call at 928-237-4400 for all your realtor needs.
Compliments of Virtual Results
What Others Are Saying