Prescott Buyer do you want a House or Condo?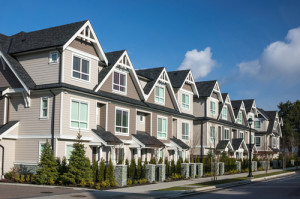 One of the big decisions facing Prescott Arizona homebuyers is whether to purchase a home, or to buy a condominium. Just to be clear, as used here, a condominium is a type of housing where a buyer owns a specific part of shared property. Typically, ownership is of the individual unit and a percentage interest of the community space. So, a patio home that is freestanding but that shares community property, a clubhouse, etc. can be deemed a condominium if the land under the home belongs to the association, while a freestanding home that may share an association pool or community park is not.
Risk
Some Prescott homebuyers believe that owning a condominium is less risky than owning a house. This is not necessarily the case. During the economic downturn, condo owners were hit just as hard as single homeowners. The risk is based on your mortgage and your ability to make your payments, so in either case, if you lose your job your home is equally at risk.
Investment
Sometimes it makes more sense to buy a condo or town home in Prescott if you plan to live in it for a while and then turn it into a rental. Be careful to make sure the association you purchase in allows you to rent the property later. FHA requires that a certain percentage of condominium units be owner-occupied, so make sure that your purchase fits into that criteria.
Maintenance
Prescott Single-family homes typically require the owner to handle all of the maintenance from the yard work to replacing the roof or leaking water heater. Not only can this costly, if you are unable to do the work yourself, you have to pay the going rate for contractors. In many condominium complexes, the exterior work—and even some interior repairs—are done by the association. Funds for pay for the work come from your regular monthly association dues. Landscaping, masonry, exterior paint and other costly maintenance items are scheduled on a routine basis so you can come and go, have weekends free of yard work and even be away for an extended period without worrying about things getting done.
Dues
One potential challenge with condominium ownership in the Prescott area is that the association dues can continue to rise as inflation, cost of repairs, et cetera, rise. Sometimes an association will require a special assessment to cover damage from storms (usually insured, but the deductibles need to be covered), or for upgrades that were not planned into the long-term maintenance.
Which should you buy?
Whether you want a condo, patio home, town-home or a single-family home in the Prescott area, there are risks and rewards to both. Chat with me or someone on our team to help you determine which is the best option for your situation, so give us a call and we'll show you what is available to you.
Compliments of Virtual Results
What Others Are Saying