Buying & Selling a "Green" Home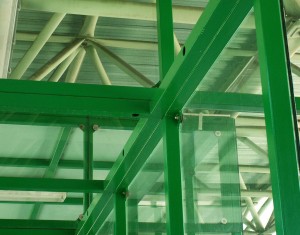 While the decline in new home construction may have some feeling "blue," those of you who embrace a "green" lifestyle will be excited to hear about the latest projections. "Green" remodeling is a growing trend in the real estate industry! In fact, McGraw-Hill Companies, revealed last week that 17% of residential home building in 2011 was due to eco-friendly homes and upgrades. Rates on the West Coast, North Midwest, and New England have experienced even stronger growth.
This number is anticipated to continue to rise to five times that rate in the next five years with over 30% of "green" home building being forecasted for 2016. Beyond 2016, builders believe over 90% of their projects will be "green." Home buyers are seeking earth-friendly features in homes for sale, so home sellers and remodelers should take note of these statistics. Renovation work has also increased in recent years, most likely due to the shifting economy, and builders report that home remodels make up over 60% of their business, according to the recent McGraw-Hill study done in conjunction with National Association of Home Builders and Waste Management.
So, home owners and those looking for new homes with eco-friendly perks, have the "green" light! Almost half of builders (46%) have begun marketing their "green" services and are becoming well-versed in determining the best needs and options for their clients. As builders become more familiar with the processes involved with earth-friendly materials, consumer cost has decreased as well, making it a great time to upgrade your home for sale. Benefits of making these eco-friendly measures can be reduced energy costs, reduced waste, better quality of life, and peace of conscience.
To get more information on the results of the Green Home Builders and Remodelers Study, click here.
What Others Are Saying