How to Make an Offer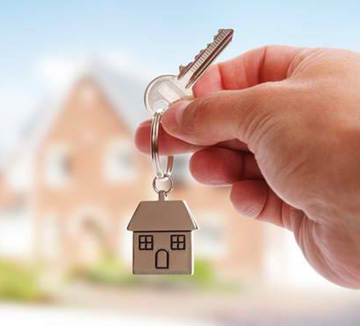 Finding a home you love is one of the most enjoyable – and sometimes most stressful – parts of buying a home. When you finally find the home that you know will be a good fit for you, then it's time to make an offer. But just what goes into making an offer on a home for sale? Let's go over the steps you and your real estate agent need to take to get the purchase rolling.
Get a mortgage pre-approval
The most important step you need to take when you're buying a home is to get pre-approved for a home loan. Getting pre-approval shows a seller that you are serious about your offer. It also lets them know that you are likely to qualify for a loan to buy their home. If you are making an offer in a competitive market, then it is absolutely essential that you get a pre-approval letter. You can be sure that other buyers making offers will be pre-approved. If you aren't, then you will lose out.
Determine your offering price
You can see from the listing how much the asking price is for the home. But is that the price you should offer? Many things go into determining how much to offer for a home. Find out what the comps are in your area and use those figures to help guide you to a reasonable offer. Also take into consideration how competitive the market is. If you know that several other buyers will likely be making offers, then you may want to consider offering more than the asking price. Just remember – if the home appraises for less than what you offered, you will be responsible for coming up with the difference. Lenders will not approve a loan that is more than what they believe the home is worth.
Prepare your documents
Once you've come up with an offer, it's time to submit formal paperwork. Your agent will help you prepare the offer letter or purchase agreement. This is a legally binding sales contract that includes all the terms of the deal. It will list a description of the home, your offer price, how much you will contribute to the down payment, and a proposed closing date. This document will also include contingencies like a home inspection, details of the escrow, and the proposed date of possession.
Submit your earnest money
When you make your offer, you will also be submitting earnest money. Earnest money is usually one to two percent of the purchase price and is considered a good faith deposit. When you close on the home, the earnest money will be applied to your down payment. The money is held in escrow until that time. Be aware that your earnest money is non-refundable if you terminate the deal for any reason that is not explicitly stated in the purchase agreement.
Wait
You'll discover that there can be a lot of hurry up and wait when buying a home. Once you submit your offer you will wait for a response from the seller or their agent. They may accept your offer, reject it, or make a counter-offer. Your agent will negotiate on your behalf until both parties come to an agreement that all are satisfied with.
Compliments of Virtual Results
What Others Are Saying