Is Your Home a Turn-Off?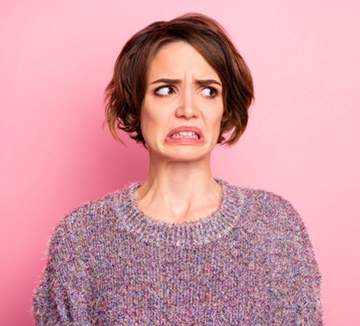 When it's time to sell your home, you must get it ready to put on the market. That means sprucing it up to make it appealing to prospective buyers. But if you've become blind to some of the issues in your home and don't take steps to fix them, then your home could be a real turn-off and you might not even know it. These are the things you want to avoid when you're selling your home.
Strange smells
You may have gotten used to that vaguely moldy smell in your home, but you can bet that every buyer who walks through your door will take note. As a seller, you need to banish bad smells from your home. This includes smoke, mildew, and pet odors. If needed, hire professional cleaners to remove stubborn smells. And don't overcompensate with strong fragrances. Buyers will wonder if you're trying to cover something up.
Dim rooms
Most buyers are looking for bright and spacious homes. Dimly-lit rooms are a big no-no when you're selling. Replace all burnt-out lightbulbs in your home and fix any broken lighting fixtures. Clean all windows and keep the curtains open for showing. Turn on all the lights when potential buyers are visiting your home. You want it to be as bright and cheerful as possible.
Pets
Not every buyer is someone who loves pets, and you shouldn't assume that your pet is loved by everyone. You should always remove all pets from your home before buyers visit. Make arrangements to have your pets off-site for all showings. If that is impossible, then your pets need to be contained in crates during the showing.
Clutter
Clutter is one of the biggest turn-offs for potential home buyers. You want people to be able to imagine what it will be like to live in your home. They can't do that when your home is full of clutter including personal items like family photos. De-clutter and de-personalize your home before you list. If needed, rent a storage unit to store items until you move.
Dirty bathrooms
Dirty bathrooms are a huge turn-off to home buyers. You must do everything you can to remove every inch of dirt and grime from your bathrooms (and your kitchen, too!). Your bathroom needs to sparkle. Paint your bathroom if needed and remove all clutter. We can't overstate how important it is that your bathroom is as clean as possible.
Outdated decor
While it isn't necessary to completely renovate an outdated home before you sell it, you should take steps to minimize the amount of outdated decor. Remove busy wallpaper and paint walls a neutral color. Place outdated furniture and accessories in storage.
Wet basement
Damp or wet basements are a red flag! It can signal a huge issue that can be expensive to repair. But most damp basements are the result of rainwater leaking in. Check all gutters and be sure they are clean. If needed, hire a professional to help determine where water is getting in.
No curb appeal
Finally, first impressions matter when you're selling. If the exterior of your home leaves something to be desired, then invest in sprucing up your curb appeal. Some flowers, a freshly-painted front door, and a new welcome mat can go a long way to making your home look more inviting.
Compliments of Virtual Results
What Others Are Saying