The Final Walk-Through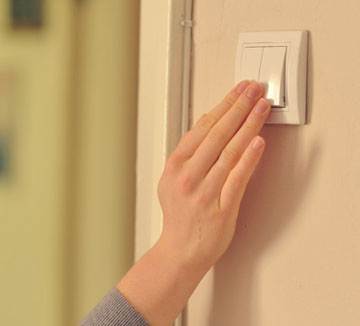 You're so close to closing day, you can practically feel the keys to your new home in your hand. But not so fast! There's one important step that should be completed before you start signing all that paperwork. The final walk-through is your last chance to have a look at the home and make sure it's in the condition that has been agreed upon in the contract. While you may be tempted to opt out of the final walk-through, it's an essential part of the process that should not be overlooked. Here's what you need to know.
It's not an inspection
Let's be perfectly clear – a final walk-through is not an inspection. The home inspection happens earlier in the process and helps to reveal issues that need to be addressed before closing. The final walk-through is your chance to ensure that all the agreed upon repairs have been made. It generally occurs anywhere from a few days to 24 hours before the closing, and takes about 30 minutes. Your real estate agent should accompany you for the final walk-through.
Bring your contract
There's going to be quite a bit to take in during the walk-through, and it's possible you'll be excited or nervous. Take your contract with you so you can refer to it. That's your guide to help you remember what was agreed to so you can check to make sure everything is in the appropriate condition.
Check these items
In addition to bringing your contract with you, bring a checklist of things you'll want to examine so nothing is forgotten. Your list should include:
Turn all lights on and off to verify that they are functional.
Check to see if any fixtures have been removed that are supposed to stay with the house, like a chandelier.
Check the heating and air conditioning to make sure they work.
Check all the major appliances.
Check all water faucets to make sure they run and that there aren't any leaks.
Flush all the toilets.
Open and close all the doors and windows and make sure they all lock.
Check storage areas to be sure nothing is being left behind by the seller that wasn't agreed upon.
Visually inspect ceilings, walls, and floors to make sure there are no new leaks, cracks, or other damage.
Check garage door openers.
Turn on garbage disposal and exhaust fans.
Don't forget the exterior
While you are examining the house, don't forget the outside. On rare occasions, a seller may dig up plants or make other changes to the landscape. If it wasn't agreed to in your contract, that's an issue you'll want to bring up.
What if there are problems?
So what happens if you discover a problem during the walk-through? Typically, it could delay the closing until those problems are addressed. Another option is for the seller to make financial concessions to the buyer instead of fixing the issue. If those choices don't pan out, a portion of the proceeds can be held in the escrow account until all the problems have been resolved.
Compliments of Virtual Results
What Others Are Saying