Why Your Home Price Matters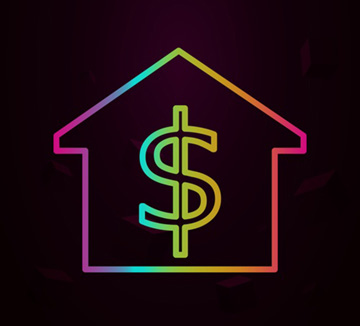 By all accounts, the real estate market hasn't taken any hits as a result of the pandemic. In fact, the market is extremely strong right now and poised to help lead the economy out of a pandemic-induced recession. Homes are in high demand, and there is a shortage of inventory – which means we're in a sellers' market. But don't let that fool you into thinking you can price your home sky high. On the contrary, you need to be smart about determining just the right asking price for your home. Here's why it matters.
The problems with pricing too low
One of the main problems with pricing your home too low is that you're leaving money on the table. In today's market, you have the potential to make a handsome return on your investment. There's no sense in pricing too low and potentially missing out on thousands of dollars – or more. In addition, potential buyers may think something is wrong with your home if it is priced below the competition. And if you're using your home sale to help finance your next home purchase, you're decreasing your buying power by pricing low. On the flip side, however, it's better to price too low than too high. That's because the price can be driven over your asking price if you receive multiple offers on your home. But there's no guarantee your home will cause a bidding war, so why risk it?
The problems with pricing too high
Some sellers may be tempted to price high because of the current demand for homes. But this is a huge mistake. For one thing, buyers can see that your home is priced more than the competition. In today's world, it's easy for buyers and their agents to research comps in the area and it will be obvious there's something off about your asking price. As a result, your home could sit on the market for too long. This can send the message that there's actually something wrong with your house. That message can be compounded if paired with price reductions. And don't forget about the appraisal. Your buyer could have a problem closing on their home loan if their offer is higher than the appraised value of the home. This is why it's so essential that you price your home correctly from the start.
How to find just the right price
So just how do you find the right price for your home for sale? There are several key things to consider:
Look at comps in your area. By researching recently sold homes, expired listings, pending sales, and active listings for homes that are similar to yours, you can get a good sense of what your home is worth.
Ask a professional real estate agent to perform at CMA, or Comparative Market Analysis. Your agent will pull data from your local market to help determine how to best price your home.
Take the current market into consideration. As we stated above, we're in a sellers' market. You may have the wiggle room to increase your asking price by as much as 10 percent over recent comps if the market is very competitive.
Compliments of Virtual Results
What Others Are Saying